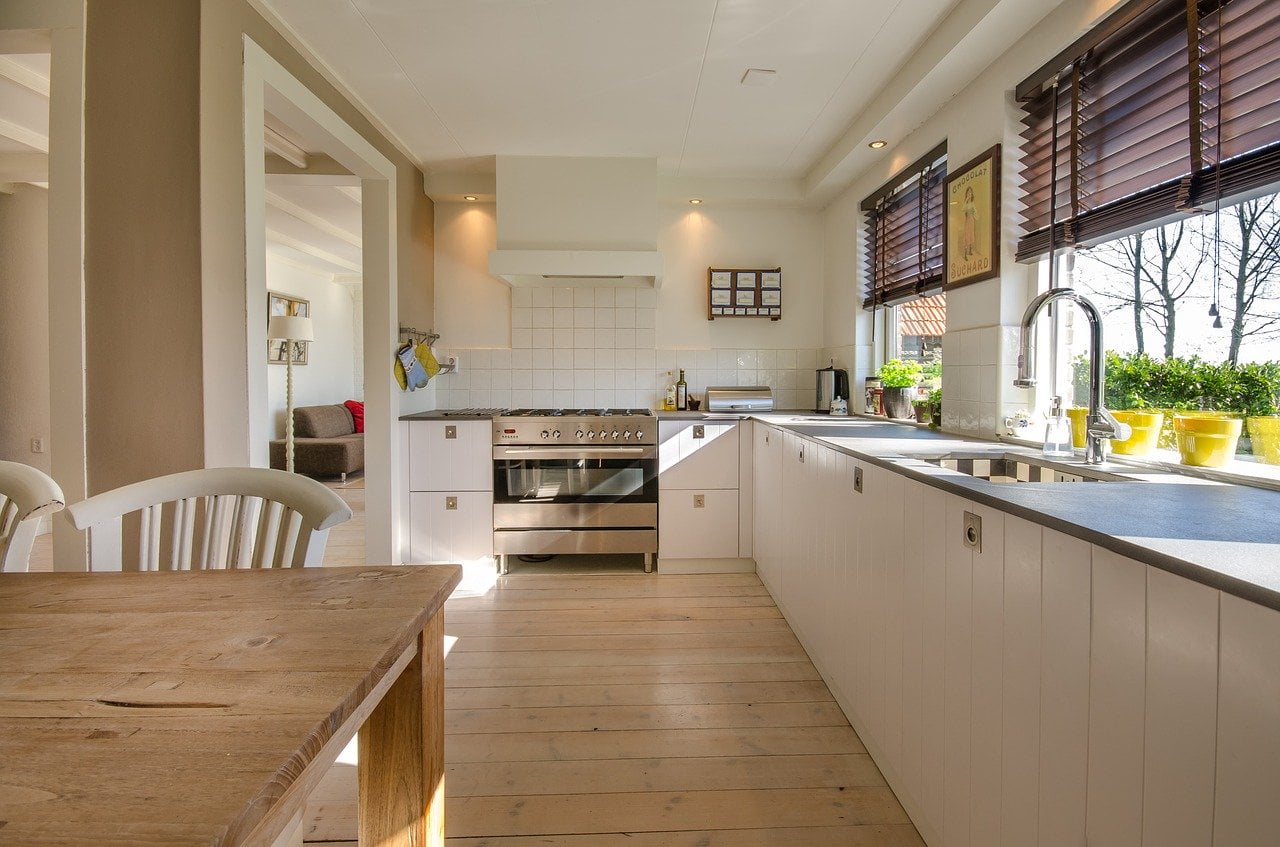 Wooden floors are definitely visually-appealing, not to mention durable and versatile. People love wood floors because they match practically any theme or decor. Aside from that, they do not go out of style. The only catch would be they may be quite pricey. Laminate floors would be a good alternative in terms of cost.  
With so many types to choose from, it can be pretty confusing which one to pick, so here's a rundown of the best choices:
Oak
One of the most beautiful woods is oak. Having different grains and swirl patterns make it a good choice for most houses, with most types of decor. You can choose between red oak and white oak, where the latter is slightly harder than the former. White oak can be used for high traffic areas in the house. 
Walnut 
One of the strongest hardwood materials around, it is best for high traffic areas, especially for families with pets and/or kids. Walnut has deep tones and has straight grain patterns that gives a sophisticated vibe.  
Mahogany
One of the most expensive hardwood floor materials, mahogany has a classic feel to it and it goes well with any decor. The best thing about it is that it becomes better as the wood becomes older. 
Hickory
Hickory is one of the most durable and hardest types around so it is best for high traffic areas. It goes well if your decor style is rustic or country but it can also go well with others. 
Cherry 
Cherry is the softest hardwood in this list and is best for low traffic areas like bedrooms or formal dining rooms. It has such a lovely hue and grain pattern to it that it brings elegance to a room. 
There are other great choices for wood floors. Two other important things to consider when buying hardwood floor materials would be whether you need unfinished or finished flooring and if you should get solid or engineered flooring. This will have an impact on the look you want, the cost of the material and installation, and which room to use them in.