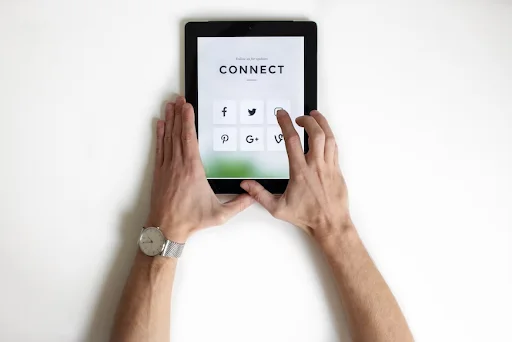 Starting a social media business
Social media was once a platform for posting innocent pictures and connecting with family and friends. Today, it has become a billion-dollar industry, in which many businesses have taken part. They have developed marketing strategies and hired consultants to help take care of their social media. Needless to say, it has become lucrative to work as a social media manager, where you give advice to different clients. If you are thinking of delving into social media marketing, here are some tips to follow.
Finding your niche
There are many social media businesses out there. Therefore, it is important to tailor your niche, so you get the full potential of your skills, but also in order to stand out. Your niche can depend on a platform like TikTok or a specific industry. For example, Airbnb was based on hospitality and was founded as a way to find a unique accommodation where you can live as a local without actually being one.
Defining a brand
The next step is defining your brand. It is rarely a good idea to offer every kind of service, as there is a risk that clients will deem your business as unserious. An example of services can be:
Creating content in the form of TikToks, copywriting or graphic design
Social media strategy
Consulting
Account creation and branding
An important part is also finding the name of your business, as this is how your clients will refer to you. It can seem difficult to find a name that sounds original but also resonates with the business. However, naming your social media business can be easy with BNG. You just have to enter the keywords relevant to your business, and from there a big list of names will come up. It's an easy way to find a creative name without having to spend 100 hours on brainstorming.
Opening a website
After having found a name, you need to build a website. It is crucial to have a website to ensure you have a digital presence. If not, clients might question your credibility. And research shows that brand credibility can affect clients. But secondly, it is important for showing your services and portfolio. This way, you establish your brand, and clients can easily find information on your business.
There are several platforms that can help you build a website, so it stands out but still does the job of communicating what you can offer,
Pitching clients
Once you have your brand and website under control, the next step is pitching clients. You might feel the urge to write to everyone you can think of, but it is more effective to think of a client profile, which fits your business. Since clients get numerous requests from businesses every day, it could be an idea to volunteer in managing the social media for organizations. This way you gain their trust, and they will most likely spread the word to others.
In order to build your business successfully and continue getting clients, it is the alpha and omega to have a business plan. If you follow the business plan and keep track of the progress, the business is headed for success.