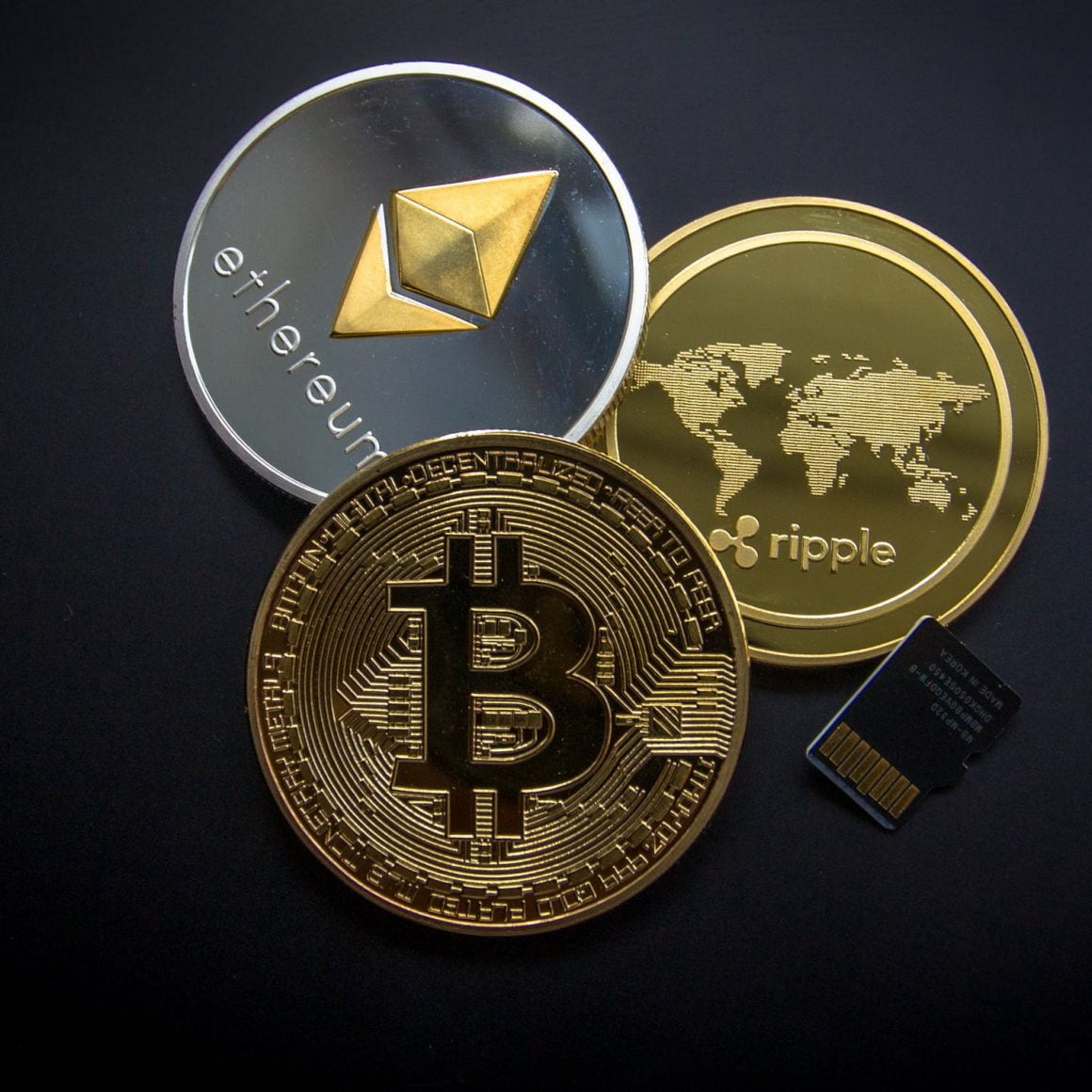 Blockchain is an electronic system where information is recorded, cannot be changed, and isn't controlled by a person or entity. This technology is mostly used to record and store data about every transaction on the blockchain such as cryptocurrency and NFT purchases. 
Cryptocurrency
Cryptocurrencies are virtual currencies based on blockchain technology. Services or products can be bought with cryptocurrencies if the seller accepts this form of payment. However, sellers are not legally obliged to accept cryptocurrency as a form of payment at the time being. Most e-commerce sites don't accept cryptocurrencies as a payment method but are gradually starting to be adopted by some.
The key aspects of cryptocurrencies are that they exist outside the control of banks and governments, are strongly encrypted, and offer cheaper and faster money transfers.
The most popular cryptocurrencies are Bitcoin & Ethereum. In fact, these have the highest market caps, and have been leading for quite a while.
NFTs
Non-Fungible Tokens are unique digital assets that symbolize physical objects. An NFT comes in various formats. This can range from a digital image of a Bored Ape to an mp3 audio file containing a song. NFTs are not interchangeable and have a subjective market value. This is similar to traditional physical art. NFTs can be traded through several auction houses or NFT marketplaces. The most evident advantage of NFTs for artists in the market is that it cuts out the middleman. Since NFTs can be used on a blockchain to represent digital or physical artwork, the need for agencies is eliminated and allows artists to deal directly with their consumers.
However, NFTs come in various formats and not only digital artworks in jpeg formats and music in mp3 files. For example, NFTs are supported and utilised on several metaverses. There is a strong link between NFTs and the Metaverse. In fact, for clothing to wear in the Decentraland Metaverse, NFT wearables are available to purchase on the market. Once purchased, these wearables can be utilised in this metaverse, even when playing in its virtual casino. However, since most of us currently don't have access to the metaverse, you can opt to play at the live casino in Ireland in the comfort of your home or head on to your local land-based casino in your best outfit.
Key Differences
Firstly, both are based on blockchain technology and follow the same main principles. What needs to be mentioned is that NFTs require cryptocurrencies to be purchased, and therefore acts as a subset to cryptocurrency. However, the main difference between the two has to do with fungibility. Additionally, cryptocurrency acts as a 'currency' and has an actual economic value, whereas NFTs rely on perceived market value of the NFT at hand.
Conclusion
Cryptocurrencies have market prices, and most are well known to fluctuate quite drastically. Therefore, the crypto market is highly volatile. Today, you can buy cryptocurrencies on a variety of exchanges such as Crypto.com & Binance. On the other hand, the prices of NFTs are mainly subjective and will depend on whether someone is prepared to buy them for the sellers set price, or how much a buyer is willing to bid on a specific NFT during an auction. Therefore, NFTs can have a set price or could be bid on. This can be done on several platforms such as Binance NFT Marketplace and OpenSea.