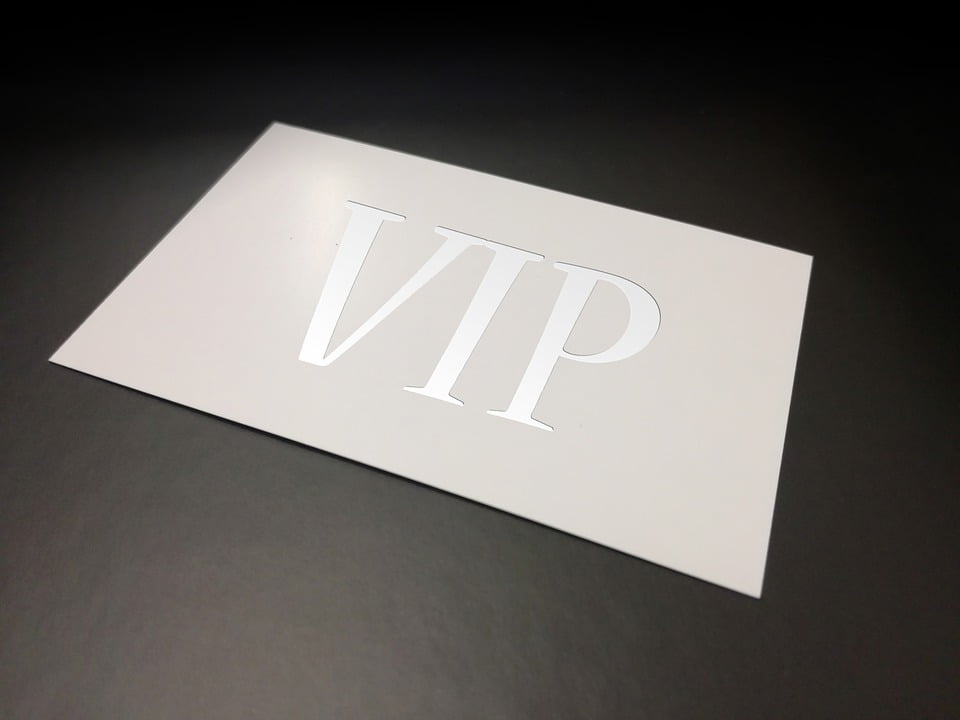 (Image Source: Pixabay)
Head to any online casino and there is a strong chance that they will have some sort of VIP scheme in place for players to use. Why are these so prevalent, and what can they actually give players? Let's have a little exploration of what VIP schemes are here, and what they can deliver to both customers and the casinos themselves.
What are VIP Schemes?
At an online casino, a VIP scheme is often a tiered system that gives rewards to players depending on how much they play. Signing up for these schemes is often not needed – a player will be enrolled on the VIP scheme as soon as they make an account and begin to play.
There will usually be some sort of VIP credit that a player earns. It might be to a ratio along the lines of every £1 wagered on a game will earn 1 VIP credit. With enough credit saved up, a player will then be able to either claim certain rewards in a shop, or will be granted them automatically depending on their tier.
To stay in the higher tiers, a certain level of activity has to be maintained. When signing up for an online casino, one should always check the terms and conditions of the VIP scheme. The maintenance for the higher tiers of the scheme will always be fully laid out there.
What Sort of Rewards Do We Typically See?
Rewards are very much dependent on the casinos themselves. At the lower levels, such as what a player might see when they first join the scheme, the rewards are likely to be very basic. It won't be unusual to see things like a small birthday bonus, or a set of free spins a month.
The higher up the tiers the players rise, the better the rewards can get. For example, a casino might invite some of their top tier VIPs to play the newest games from some of the top game providers before they are released to the wider public at the site. If you are someone who is always on the hunt for how to find the best casino software providers, trying to find a casino provider who offers this opportunity might be right for you.
When you really get to the high tiers, you can begin to see some truly epic rewards on offer. It is not uncommon for account managers to offer VIPs getaways and special trips when you get to this level. They truly know how to make their top-level VIPs feel valued and appreciated.
Why Do Casinos Offer VIP Schemes?
So, if casinos have to give away so much for their VIP schemes, whether they are sending out batches of free spins or organising a full trip away for their highest VIPs, why do they do it?
The main reason is for engagement. Any brand, whether they are a casino or not, needs to get a lot of attention and engagement to be successful. You might have the best products in the world, but if no one is paying any attention to them then what is the point of offering them? A brand needs to be able to draw positive attention to themselves from their customers, and then needs to be able to retain it. One way in which casinos can do this is with the use of VIP schemes.
They create a great site that has all the latest games and some fantastic promotions to initially capture the attention of the player. However, the player needs some form of motivation to ensure that they keep coming back time and time again. One of the best ways that they can do so is with a VIP scheme. It is awarded on a monthly basis, and they earn more if they play more. The transaction is quite simple. With the right emphasis on safer gambling, and a commitment to safeguarding their players, a casino should be able to attract the attention they need to their games and promotions in a way that shows that they truly value their players.
VIP schemes are not unusual across many different businesses. Various retail brands will make use of VIP schemes to reward their customers, so it is not unusual to see casinos joining in to use them too. They are one of the most important tools at a casino's disposal when it comes to retaining customer interest, and so the casinos need to make sure that they have a good scheme in place that their players will want to use. It is not uncommon to see a wide range of tiers for players to climb through, but each one should offer something special. Head to any top casino now, and take a little closer look at their VIP scheme